Facts
Ivan and Martin were arrested Sept. 9 near their Hotel at Plati on Limnos. Both are developing the upcoming computer game ARMA 3 by Bohemia Interactive.
Greek newspapers reported that 2 czech employee's of Bohemia Interactive were arrested and accused of espionage, suggesting they were taking photographs of military installations at Limnos. These statements left the major public to assume that the BI employees were taking photo's for the upcoming shooter ArmA3 as reference material.
Infact, neither Martin or Ivan were on limnos for work. As Marek Spanel, Ceo Bohemia interactive stated : "The guys visited the island as tourists. Their trip to Lemnos was personal, organized via travel agent, with the single goal of experiencing the place that had inspired the virtual environments of Arma 3, a computer game that they've been working on over the past two years."
Regarding the espionage charges, their lawyer - Panayiotis Eleftheriou - states: The "incriminating" piece of evidence is 14 stills, taken from a video clip recorded with a handheld camera. Amongst these images a depiction of the Limnos airport which is also used by the military. But it's clear that the cameraman stops the recording once he noticed the signs informing that photography is prohibited."

Publicly available material
Taking photos and videos of that airport is actually a common thing, we have several short videos taken from planes and helicopters which are clearly showing military installations as hangars and even fighter planes.
Two of them can be seen here:
Also, taking photos at military installations by Soldiers on Limnos and spreading them on the internet is nothing uncommon. So the two are arrested for something every tourist probably does when visiting Limnos, not knowing about the problems he may get into.
Mr. Eleftheriou mentions that the reaction of Greek police at Limnos is likely a result of the island's strategic location near the Greek-Turkish border, combined with the historically strained relations between the two states.

Previous controversy
Also ARMA III has been previously a subject of a minor controversy, when a Greek MP asked the Ministry of Defence (link), if the game could pose a threat to Greece's national security and the answer was no. The mayor of Limnos, Antonis Hatzidiamantis, protested about the game portraying his island (link).
Since there no reports of other tourists being detained for taking photos, there is reason to believe that the two detained developers were observed since they arrived on the island and the local government is trying to make an example out of them for using the island in the video game.
Current situation
As far as we know, Ivan and Martin are temporarily detained. Their lawyer has appealed against this decision, but there is no court judgement yet upon this.
And with the Greek justice system on strike until at least October 20, there is only very little chance they get a court hearing anytime soon.
What can be done to speed up things in this case? check the help page
It can't be that two innocent foreigners which came as tourists, as guests, to Limnos are thrown now into jail for weeks and months to come.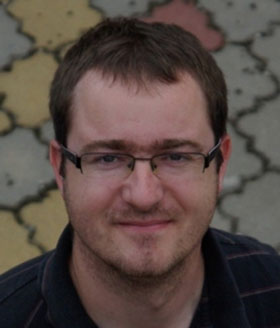 Ivan Buchta
Profession : Project Lead
Bohemia Interactive
Age: 33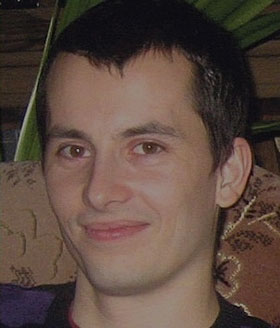 Martin Pezlar
Profession :Level design
Bohemia Interactive
Age: 28
Current location